....but I feel this community is too awesome & random to not be shared.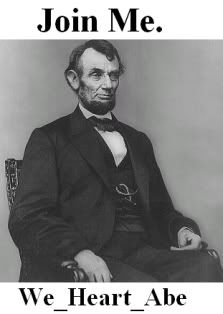 we_heart_abe

FACT: ABRAHAM LINCOLN COULD RAISE THE DEAD, TEACH THE BLIND TO SEE, TALK TO THE ANIMALS AND TURN DIRT INTO GOLD.
He was also the 16th President of the United States or some shit.

Should you join this community? Not unless you wanted to be AMAZED!

And if you don't want to be mauled to death by a rabid elk, you should probably join NOW.

THE VOID WITHIN THE DEPTHS OF YOUR VERY SOUL HAS BEEN FILLED.